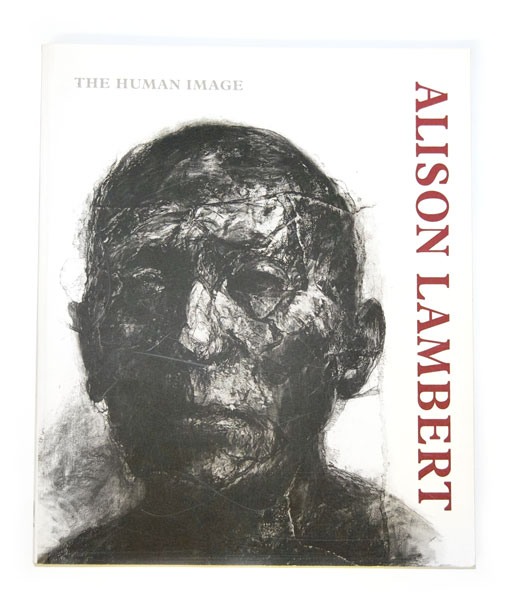 BOOK DETAILS
Title: Alison Lambert: The Human Image
Format: Paperback - 170 pages
Publisher: Coventry Canal Basin Trust Ltd
Editor: Alan Dyer
ISBN-10: 0954227301
ISBN-13: 978–095422702
Published: April 2002
Retail Price: £25.00
OVERVIEW
The Human Image explores the relationships between Alison Lambert's ideas and her images, specifically her charcoal and pastel drawings. Besides biographical material, including Lambert's own observations, the book provides the reader with an account of the stages through which Lambert's work has evolved together with a reflective and critical framework – a range of contextualising and analytical themes which does justice to the undoubted quality and strength of Lambert's art. The first part of the book looks at some of the themes which have informed Lambert's practice since she graduated from art school in 1984 and reveals how her development as an artist led gradually to the production of monumental full-length figure drawings in 2001. The second part of the book surveys Lambert's working methods and considers how the materials she uses and the techniques she has evolved result in such intensely physical surfaces. The third part surveys a wider framework within which Lambert's practice and iconography is located. Historical and psychodynamic models are employed by the author to both contextualise her work and to account for its undoubted psychological force.
---
Online Payments
Contact us for payment details.
Postal Address
Coventry Canal Basin Trust Ltd
Canal Warehouse
Leicester Row
Coventry CV1 4LH
This site uses cookies.
Click here
for more information or to find out how to opt out.